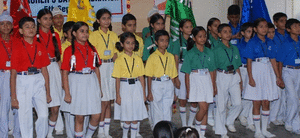 CO-CURRICULAR ACTIVITIES
Two periods a week are dedicated to co-curricular activities, such as literary, cultural, art-craft-music or sports. Attendance in these is important.
Student leaders are encouraged to organize, conduct and compere these activities with the help of their teachers.
Library Activities
Several literary activities are organized throughout the year. These are held both at the Intra and Inter-class level. Best orators, recitors, quizzers are honoured on School Valedictory Day.
Cultural Activities
Classical and folk forms of Indian music and dance are introduced to every child in Ballistics Vidyalaya at the earliest. School annual Days are witness to a kaleidoscope of dances and ballets performed by hundreds of participants.
Yoga & Meditation
A regular period for each class is allocated in the Time Table for learning & practicing Yoga, and Meditation to keep the body, mind and soul in perfect health.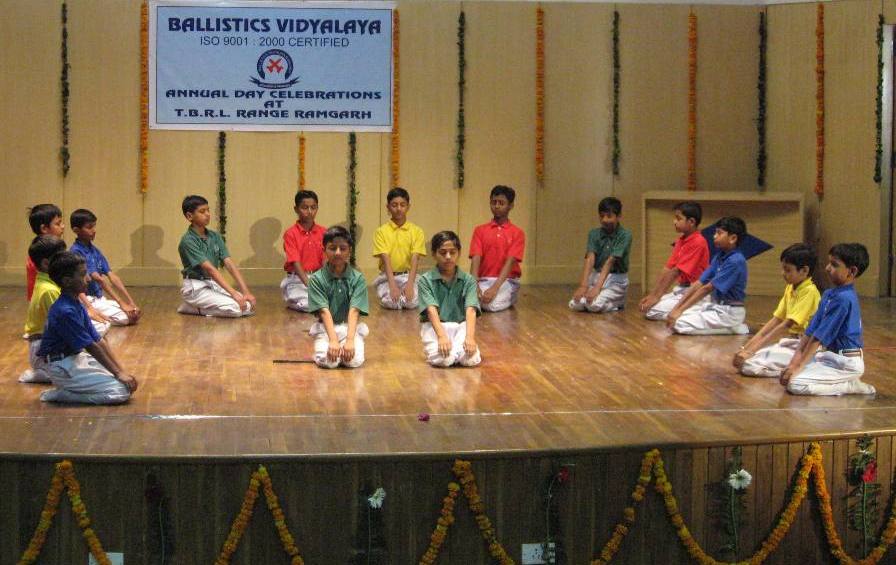 Sports
Various sports are played within the school to give the students maximum opportunity to play organised and competitive games and to develop in them the essential qualities of leadership, friendship, sportsmanship, brotherhood and comradeship, so vital for personality development. The rigorous physical education programme includes regular coaching in Cricket, Athletics, Aerobics, Table Tennis, Volleyball, Badminton etc.
Annual Day
Every year Cultural Programmes, Fetes & Fun filled Games are organized as part of the Annual Celebrations. They are creatively designed, encouraging mass participation of children and parents. Great planning, organization, team efforts go in to make each event better than the previous one with gracious presence of distinguished personalities.
Science Laboratory
The school provides well equipped labs for physics and chemistry where the children perform experiments to substantiate their learning.